Last weekend I had the opportunity to share a glimpse of my life with one of the most important people in my life. My Mom came to visit Christoph and I San Francisco!
We were busy, busy, busy!
Farmers Market:
I bought an ivy plant dog:
I took her to see the wedding/ceremony venue:
We went wedding dress shopping: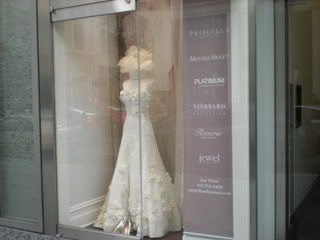 We topped off our Sunday with a sunday from Ghirardelli:
It was a great weekend!!!