I've been looking for a new way to display some of my favorite pieces of casual jewelry so I will grab for them more. Up till this point I've had them cluttered together hanging from
this
Anthropologie key hook rack. It's great and all but I wasn't able to see what I had….hence not making much of an appearance outside of my closet.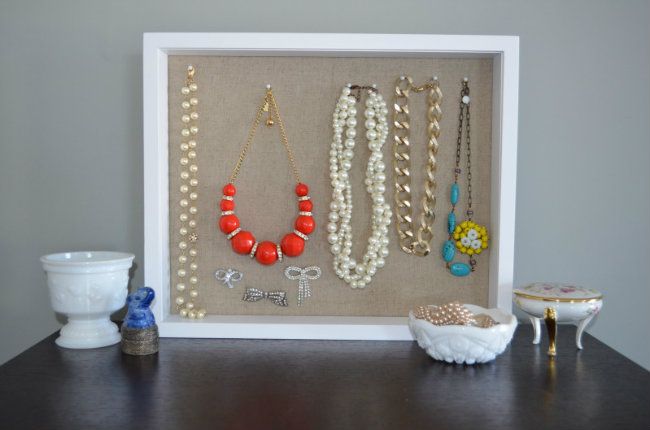 Last week when I was at the West Elm
Pinterest event
I came up with the perfect solution to take a shadowbox frame and use it as my jewelry holder.This way I could arrange my pieces so I could see them clearly and grab them as I was making my way out of the house.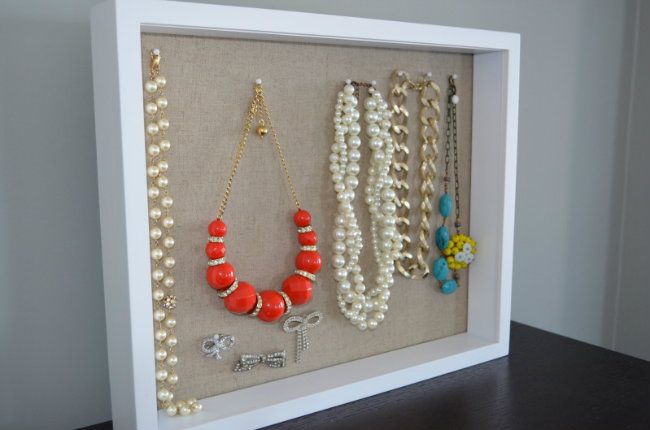 I love the simplicity of this and the versatility to change out what I've got displayed depending on the season and what I'm in to at the moment.
It was very easy to make - Remove the glass and pin your jewelry in place.
Shadow Box Frame is no longer sold online, but check in West Elm stores!