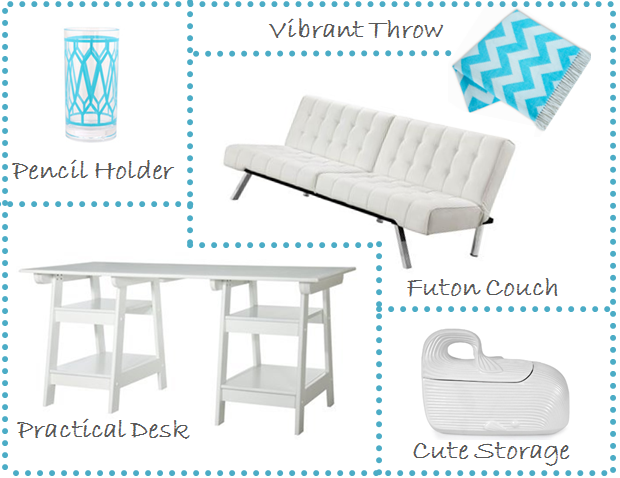 I need a space that makes sense for my everyday life. Currently one of our two bedrooms is being used as a guest room but that's about to change! Since I'm working from home now, I decided it's time to turn the guest room into an office. The room is small with odd angles (9x10 feet ish) so space is an issue.
I've been searching high and low for some practical pieces that will look cute and not be too expensive! I'm trying to keep the entire room redo under $700……what do you think?
I think I can do it! I'll be sure to keep you posted on my progress!
Cup, Throw, Couch, Desk, Whale