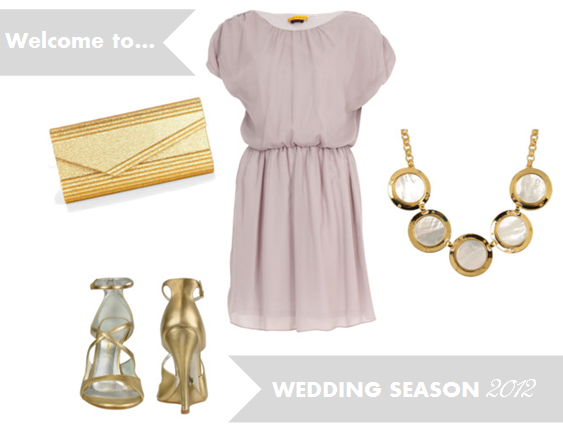 Wedding season has officially arrived! This year we are very fortunate to attend the weddings of four dear friends and the very first of which is this weekend (yay
Mere
!!!!)!
I'm looking forward to having an opportunity to dress up since these days; most of my time is spend in front of my computer wearing my PJ's! I'm definitely on a tight budget but when I found this Alice and Olivia dress at
Jeremy's
for $79 I pounced on it (not literally but I would've if I needed to).
I can't wait to enjoy watching my dear friends get married and attend some great weddings as a guest!
Shop this look HERE