I show GREAT restraint on a daily basis not to bombard you with pictures of our adorable pooch Ginger on
instagram
and
facebook
. But on one day a year – her birthday (today) I have no qualms about indulging myself and going a little nutzo on Ginger pictures. So here you have it, happy third birthday G-Dawg!
I don't know if her
second year
was quite as exciting as her first year, but she certainly did have some fun.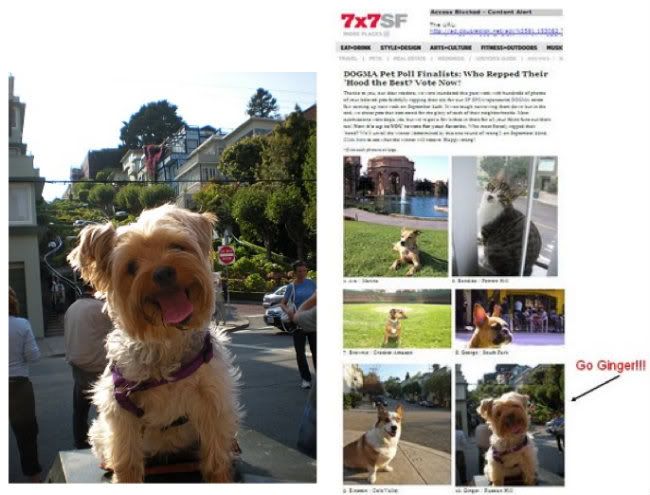 Ginger in the running for repping her hood the best according to
7x7 Magazine
!

Ginger getting the lead picture on our
Style Me Pretty
wedding post (seriously guys, she made the first picture of the post!).
Can't wait to see what the next year brings for this adorable pup!!!