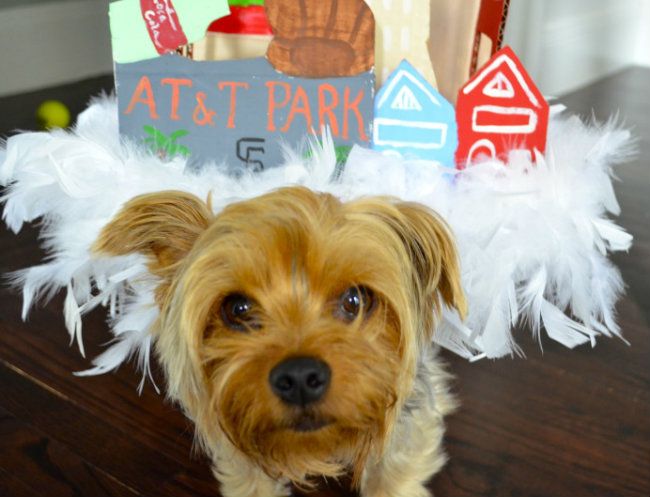 Every year, I make Ginger a Halloween costume. So far she has been a
shark
(which won in a costume contest) and a
dinosaur
. This year I made her the doggy version of the
Beach Blanket Babylon
finale act!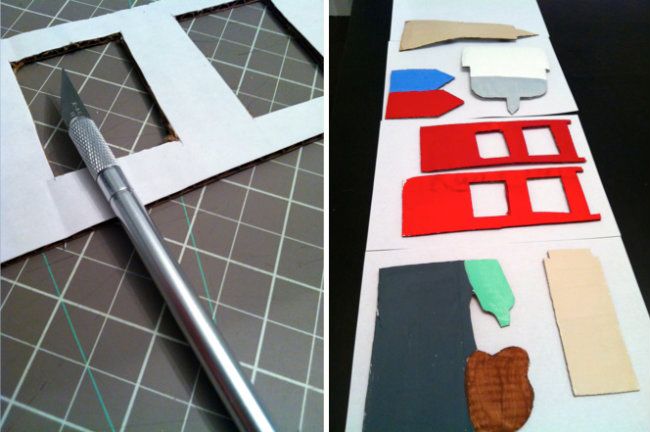 The costume was made from recycled cardboard, foam board and paint.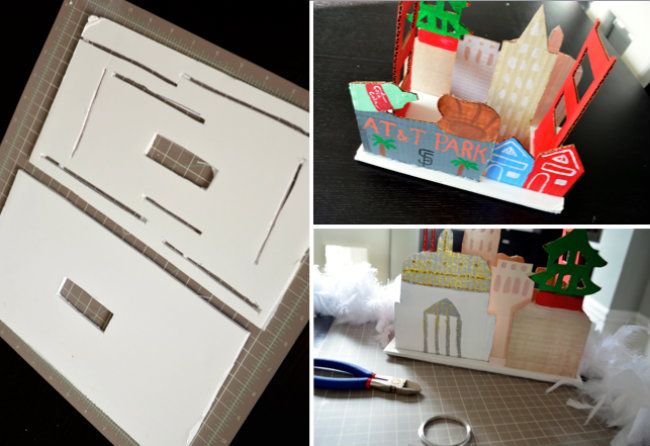 All in all, this took me around three hours to make and cost me just a few dollars as I had most of the material on hand.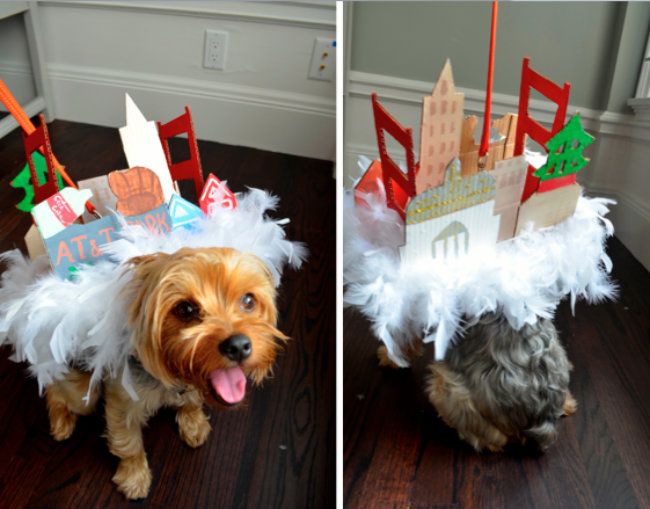 The costume looks awesome on her and she actually doesn't mind wearing it. Also, I'm thinking this could work for me as a costume in the future. Winning all the way around!