It has taken me a good six months but I'm happy to report that my office is coming along! I finally collected enough prints and artwork to make a gallery wall. With some help from my reluctant husband I was able to get these prints hung in just over an hour (
thanks babe!
).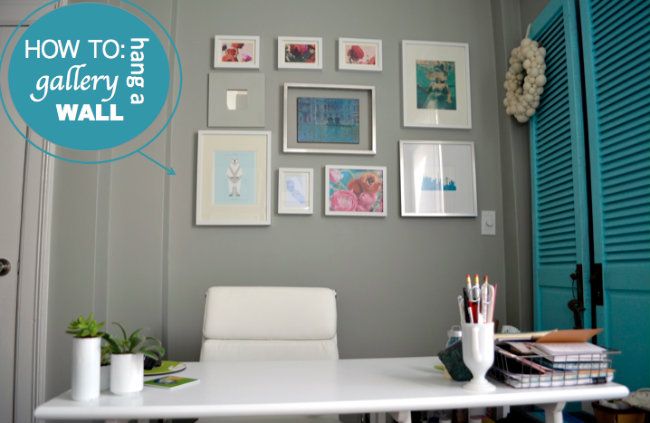 You've probably seen a version or two of the trick to cut out paper the size of your frame and use that as a guide to hang a gallery wall over on
pinterest
. I tried it and yep, it works.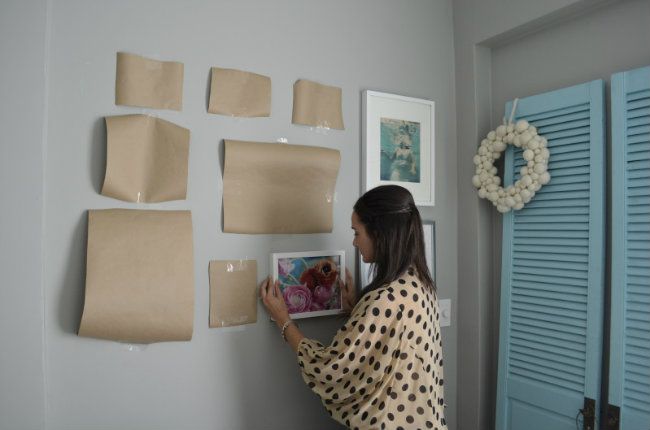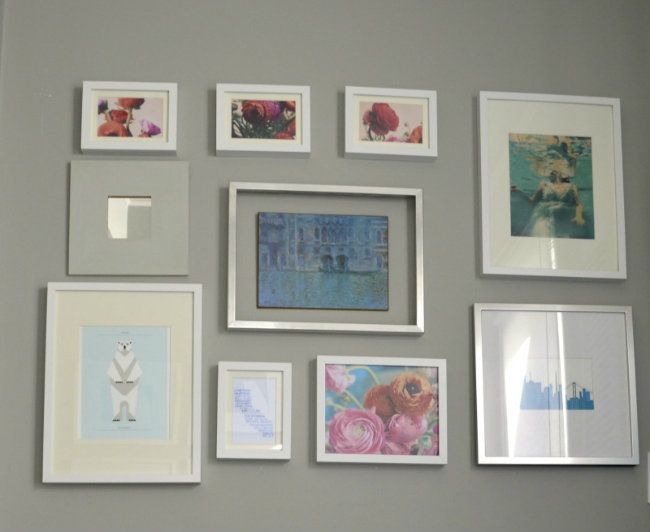 I love how things are coming along and can't wait to show you more details of my home as it comes together!
Prints: Flowers/Underwater - Etsy, CA & Skyline: Etsy, Monet: National Gallery of Art, Bear: Unknown