Last year I bought around 30 yards of burlap fabric when I thought I was going to DIY burlap table runners for our wedding. I ended up changing my mind and now I have more burlap fabric then I will ever use. So I was racking my brain trying to come up with new ways to use of the fabric when I decided to see if I could feed it through my printer.
SUCCESS! I was able to take a design from my Etsy shop, print on the burlap and turn it into a small throw pillow for our living room. The process is super simple and is something you'll be able to do on your own!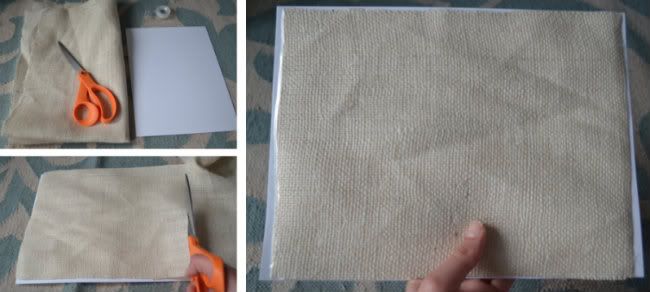 - Fabric (muslin, cotton or burlap)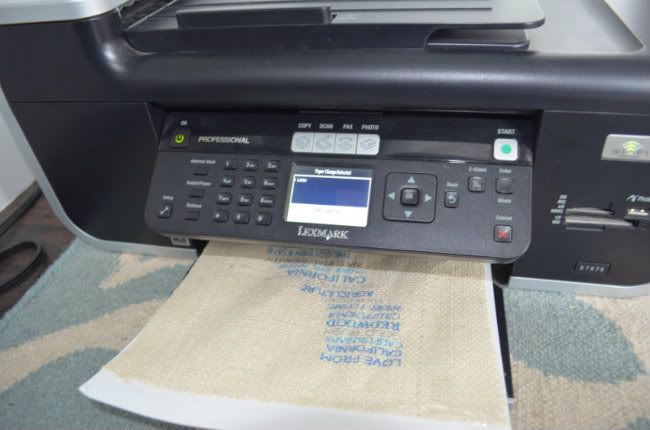 How To Print Designs on Fabric:
1.) Cut two pieces of fabric into an 8 ¼ x 10 ¾ inches
2.) Tape one piece of fabric to an 8 ½ x 11 sheet of computer paper (cover the edges with tape)
3.) Place the paper in the printer and print with the design of your choosing
5.) Place the printed fabric against the second sheet of fabric that you already cut (design side facing in)
6.) Sew the sides and the top together
7.) Turn right side out (design facing out)
8.) Stuff the pillow with polyfill stuffing
9.) Fold in the two unsewn pieces and sew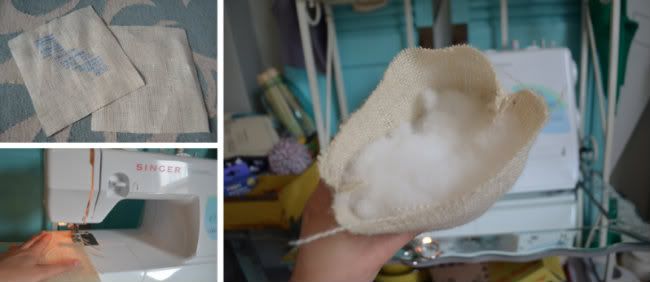 P.S. - First 5 people to follow me on twitter and tweet "Print on Fabric DIY over on @hellocupcakellc blog: http://www.hellocupcakellc.com/2012/07/diy-how-to-print-designs-on-fabric.html" will receive 2 free yards of fabric.*
*US residents only!