There is something so fun about wearing a fancy little headpiece. The other day I decided to throw together a little frill to wear on Valentines Day - something slightly quirky but hey I am going to embrace this!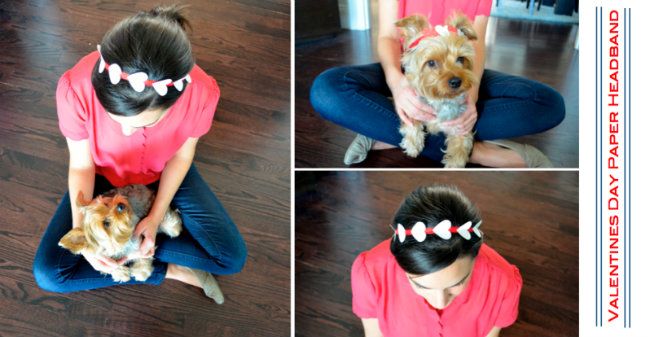 I made this paper heart headband in 10 minutes and had left over material so I made one for Ginger too!
Material:
- Heart Paper Punch
- Paper
- Glue
- Ribbon
How To:
- Determine your desired ribbon length
- Cut out your paper hearts
- Glue them in place on the ribbon
The prefect little addition to your Valentines Day ensemble!