I've got a confession. I'm horrible at flower arranging, which is why my favorite go to centerpiece is a planted succulent. Unfortunately, the plastic containers they come in aren't so cute which is why I love this DIY for a painted vase cover.
Would you have guessed that under the painted paper wrap is a small juice glass?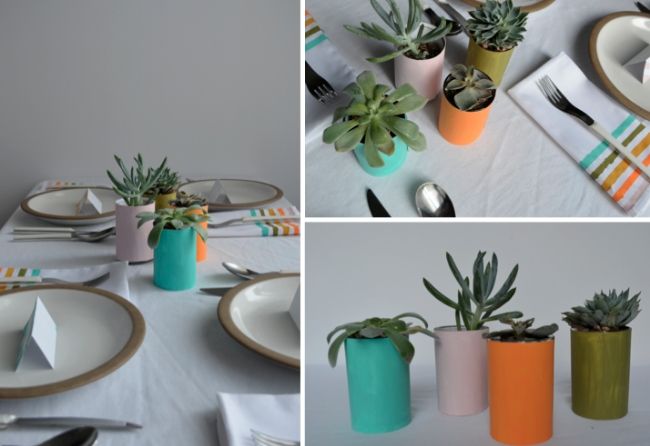 Material: Small Glass Cup, Computer Painter, Acrylic Paint, Paintbrush, Scissors, Quick Dry Tacky Glue
How To:
- Paint the sheet of computer paper
- Allow it to dry
- Trim it down to cover the glass – glue the paper together
- Slip over the glass
- Plant your succulent
This project is the final DIY in my One Party – Three DIY's project! See the other two
here
and
here
!