One of my favorite ways to add a personal touch to events is finding a way to incorporate the guests name into the gift bags. It makes for such a pleasant surprise for the guests to show up and see their name on a gift that they can take home!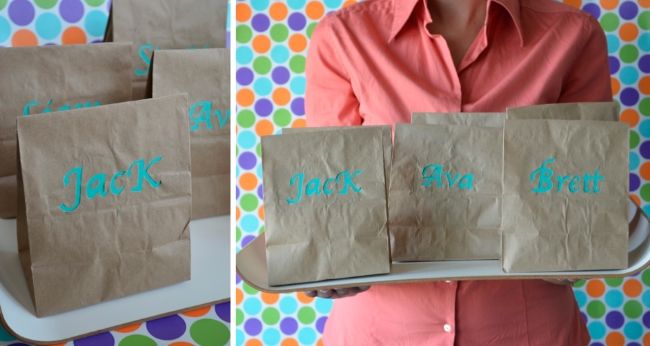 I made these guest gift bags with items that I had on hand and the end result is so fun! These can easily be modified to fit the color theme for your event.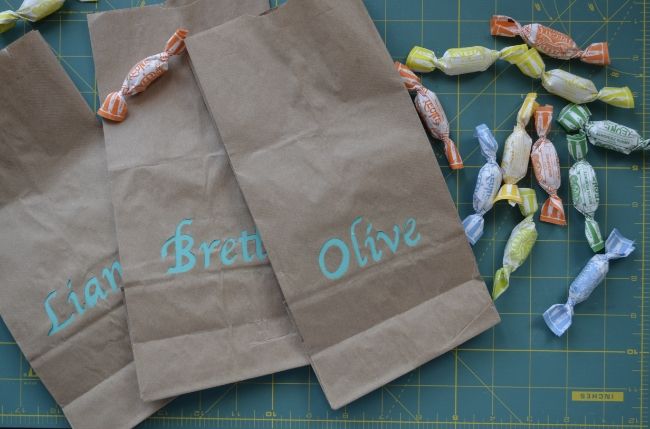 Material: Brown paper lunch bag, painters tape, scissors, quick dry tacky glue, name printout, X-acto knife, cardstock paper, magazine or cardboard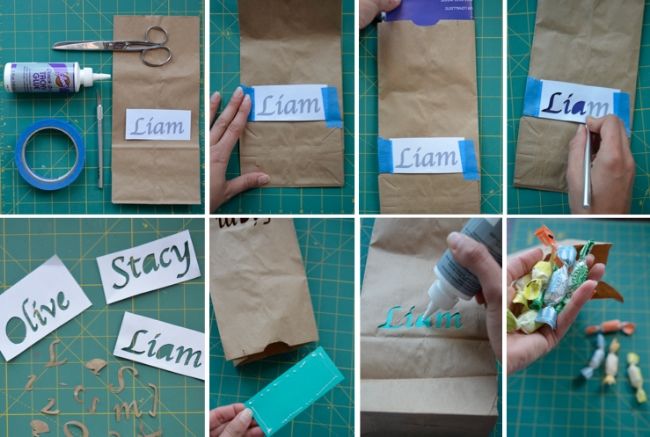 How To:
- In a word document, type your guests names (use a large font) and print
- Tape the name on the outside of the bag
- Insert either a few pieces of folded paper or cardboard into the bag (to avoid cutting through the entire bag)
- Use the X-Acto knife to cut out the letters
- Cut a small piece of craft paper for the backing of the letters
- Glue the paper in place on the inside of the bag
- Use the cut out letters from the bag and cut pieces for any letters with a center: like "O", "e", "a" or "p"
- Fill with treats
- Fold over the outside of the bag and give to your guests to enjoy!