I had a small collection of kraft paper gift bags lying around the house that I had gotten from stores over the past few months. They were kinda ho-hum boring so I decided I would try my hand at jazzing them up a bit and I'm so happy with the results!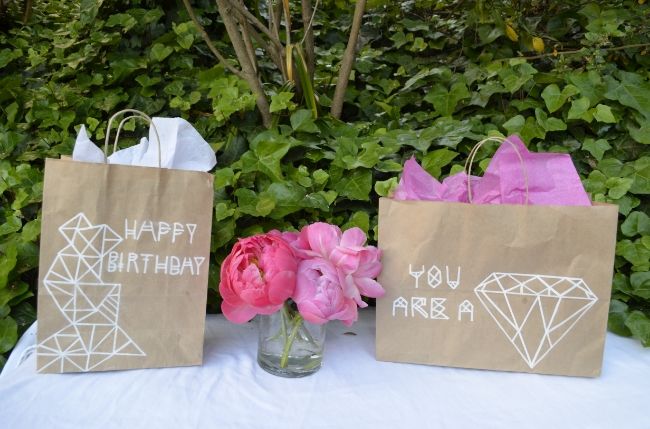 I don't consider myself much of an artist when it comes to freehand drawing but straight lines I can do! I made a point to go with designs that would be easy to do and for your to recreate!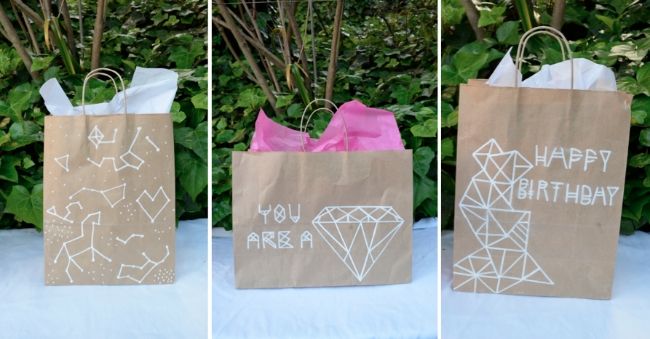 Material: Kraft paper bags, painters tape, ruler, white paint pen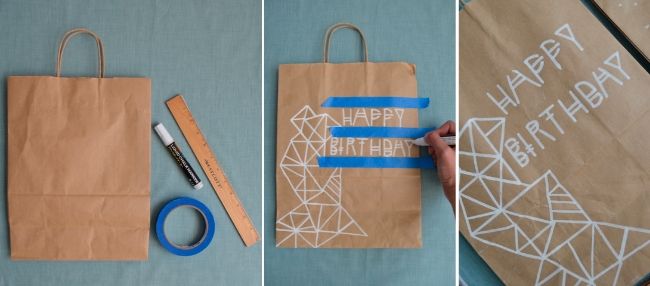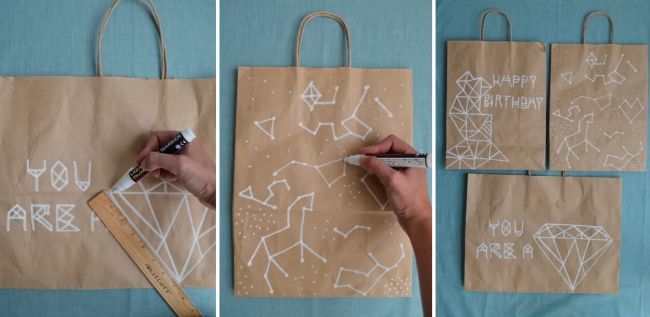 How To:
- Easy as can be….just start drawing!