In the grocery store, all over your instagram feed, you can't miss them – It's peony season! I recently picked up a bunch from Trader Joe's and decided to make some quick painted vases to display them in my house. The best part is that these are made from computer paper and recycled glass jars.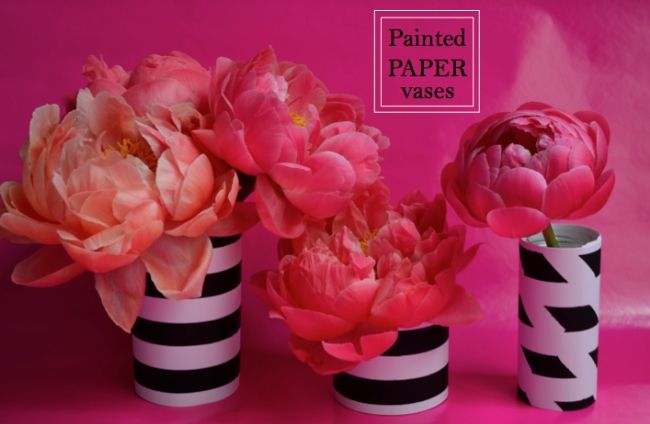 These paper vase covers would be perfect to keep on hand and bring them to a friend when stopping by!
Material: Clean recycled glass jars, computer paper, painters tape, paint, paintbrush, scissors, and double stick tape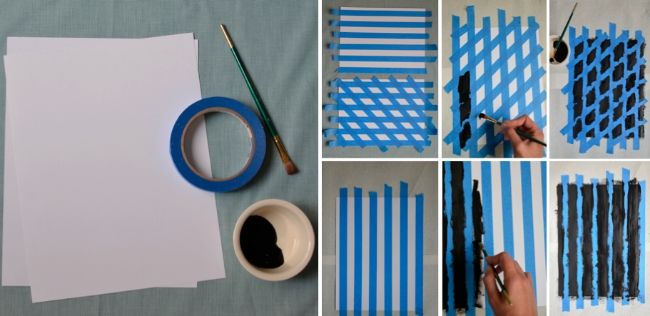 How to:
- Tape your paper with the painters tape
- Paint and then allow it to dry thoroughly
- Remove the tape and trim the paper to the size of the glass
- Use double stick tape to wrap paper around the jar and secure in place
Fill the jars with peonies and enjoy!