Any DIY that requires me to go out for margaritas is alright with me!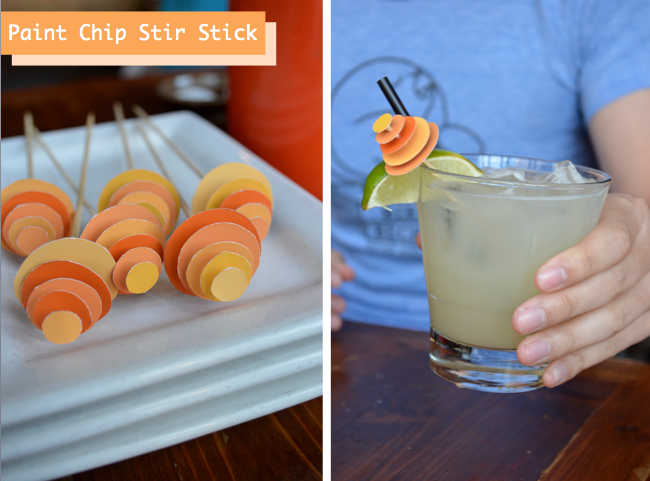 I've had some pretty color paint chips laying around the house for a few weeks and I decided to put them to good use with this easy DIY that is perfect for your next get together.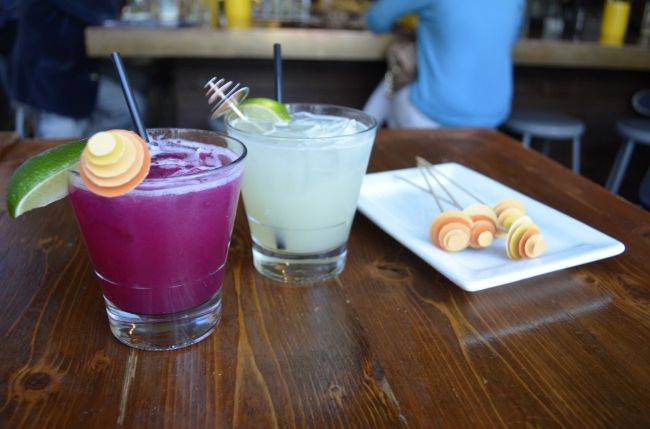 Material: Bamboo skewers, quick dry tacky glue, paint chips, scissors, double stick tape, thin hole pinch, printer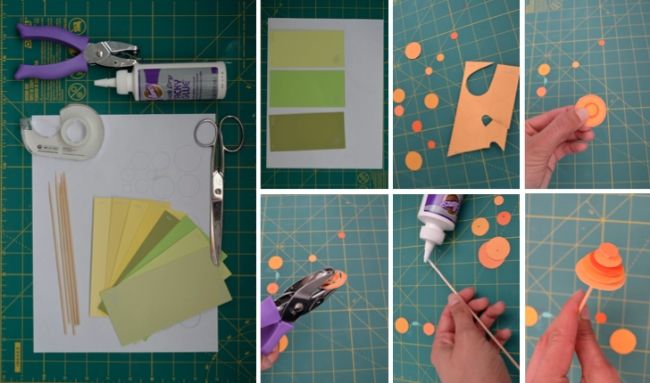 How To:
- There are two ways to create the circles – you can hand draw them or lay them out on your computer and print directly onto the paint chips
- Once you have your circles, cut them out
- Lay them one on top of the next (don't include the smallest circle)
- Pinch a hole through the middle
- Put a small line of tacky glue on the top of the skewer
- Place the circles on the bamboo sticks – largest to smallest
- Place a dab of clue on the top of the stick and place the smallest circle and hold till it sticks
Just add drinks! Cheers!