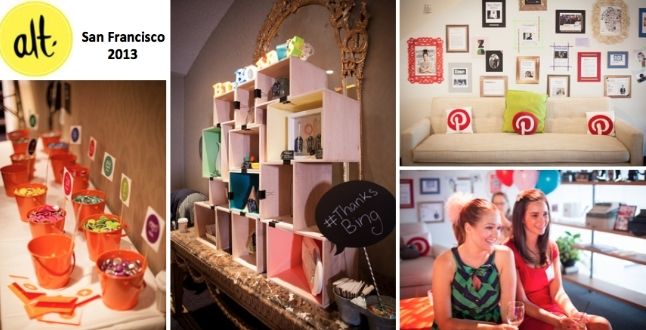 I had grand plans of sharing all my notes from Alt San Francisco (I'm a really thorough note taker!) only to discover that the file I thought I had saved went missing.
Such is life right?
Since that's no longer an option, I'll leave you with this:
My favorite quotes from the speakers of Alt – Thank goodness I tweeted these!
"The entrepreneur doesn't care what others think; reach for that quiet 'F-you' place when you need it" - Mariam, Co-Founder/CEO, Minted
"You will go through hardship like every person does building a business; remember this: The journey is the reward." - Mike, Founder, Flipboard
‪
"Know this: When creating content, nothing is original. Accept it, get over it. See your own strengths and make it your own." – Rena Tom
Alt 2013 Recap:
HERE
Alt 2012 Recap:
HERE
Images Via