Last week one of my favorite friends in the world (Sarah) turned 30! As luck would have it her birthday fell on a Monday and she also happened to have an important business trip in Las Vegas that day. Rather than let my good friend celebrate her birthday alone I flew out to Vegas to celebrate with her! Yay!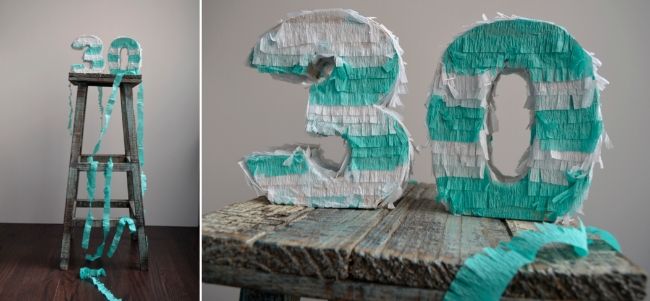 I decided to bring a
mini party
to our hotel room and made here this 30 piñata out of recycled cereal boxes! I honed in on my piñata making skills at my time working for Oh Happy Day (Click for
piñata How To's
)!
We had the best time ringing in Sarah's 30th birthday!